World Peace Day is celebrated on 21 September every year. The purpose of celebrating this World Peace Day is to maintain peace everywhere at the international level. At the same time, efforts are also made between countries and citizens to end international disputes. To take this matter to the world, the United Nations has appointed famous personalities from every field like literature, art, cinema, music, and sports as peacemakers.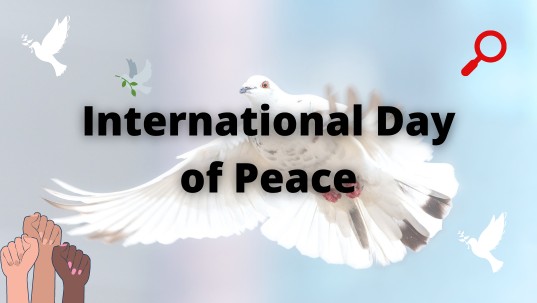 History of World Peace Day
World Peace Day is celebrated since 1981. In 1981, The United Nations had announced to celebrate this day around the world. So that peace can be maintained between all the countries and their people. The theme of that time was 'Right to peace of people'.
From 1982 to 2001, World Peace Day was celebrated every year on the third Tuesday of September. Later, it was changed to 21 September, in the year 2002. Since 2002, this day as celebrated every year on 21st September. White pigeons are the symbol of peace and non-violence, and because of this, there is a tradition of flying white pigeons on World Peace day. White pigeons have always been considered peacemakers, so there is a tradition of flying white pigeons on this day.
Also Read: Engineer's Day: Everything you need to know about Engineer's Day
What United Nations do on International Peace Day?
On 21 September, United Nations recognize the efforts of those who have worked hard to end disputes and promote peace. On this day, United Nations encourage people to spread love, non-violence, and peace.
The theme of International peace Day 2021:
In the last two years, the world has seen a lot of tough times. The pandemic has been followed by a surge in stigma, discrimination, and hatred, which only cost more lives instead of saving them: the virus attacks all without caring about where we are from or what we believe in. And in this tough time, the UN wants us to be motivated to think creatively and collectively about how to help everyone overcome better, how to develop resilience, and how to modify our world into one that is more equal, more just, equitable, inclusive, sustainable, and healthier. And to do some work for this, United Nations decided to theme this year's International Day of Peace on this.
The theme for the International Day of Peace 2021 is "Recovering better for an equitable and sustainable world."
Follow Seeker Times on Social media profiles for daily updates and news.