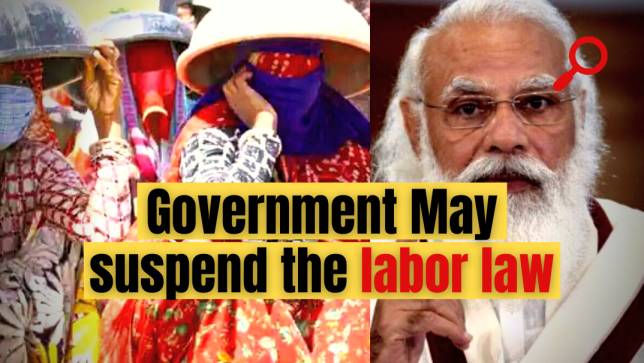 Farmers' agitations have been going on for the last year regarding the withdrawal of agricultural laws and the MSP guarantee law. Meanwhile, on November 19, Prime Minister Narendra Modi announced the withdrawal of all three agricultural laws. In such a situation, a Bloomberg report has claimed that the government is in the mood to postpone labour laws like agricultural laws.
Also Read: Know Everything about the Winter session of Parliament 2021-22
The government does not want to jeopardize its popularity. In such a situation, to avoid fueling the protests against the government, the farmer is also taking very careful steps regarding labour law after law. Sources in the Ministry of Labor say that the government has extended its deadline four times regarding the new labour law.
PostPonement of Labour law
Although its next date was told during the first three postponements, during the fourth postponement, the next date has not been announced. In such a circumstance, no clear date has been revealed for how long the labour law will be applicable. Given this, there are indications that the government is in the mood to postpone the labour law like the agriculture law.
Also Read: Sonu Sood's sister, Malvika Sood, entered Politics and will participate in the assembly elections in Punjab.
A ministry official said elections are to be held in five states early next year. In such a situation, the government will consider implementing the laws only after the elections. Let us tell you that in the years 2019 and 2020, bills regarding labour law were passed by the government. However, 10 trade unions are protesting against it.
The union has objected to the rules in which the rules of appointment and dismissal of employees are easier for the company. The government is not in a mood to implement the labour law right now due to the rising voices of protest and the agitations that stood for farmers' laws.
Let us tell you that due to the farmer's movement, BJP is getting fierce opposition in western Uttar Pradesh. At the same time, it was believed that the party may have to face losses due to the elections to be held in early 2022.