If you want to take a piece of land and build your house on it and you can't do so due to lack of money, then there is no need to worry. You can also take a Land loan for this. The way home loans, car loans or other loans are available, the facility of a land loan is also being made available. You can buy any land you want by taking a loan.
Banks and financial institutions are giving land and plot loans. The special thing is that you also get tax benefits on taking a land loan. You only need to provide the necessary documents to get the loan. Bank officials first check these documents, and if they find the documents correct, then you can get a loan easily. So let's tell you today everything about the land loan.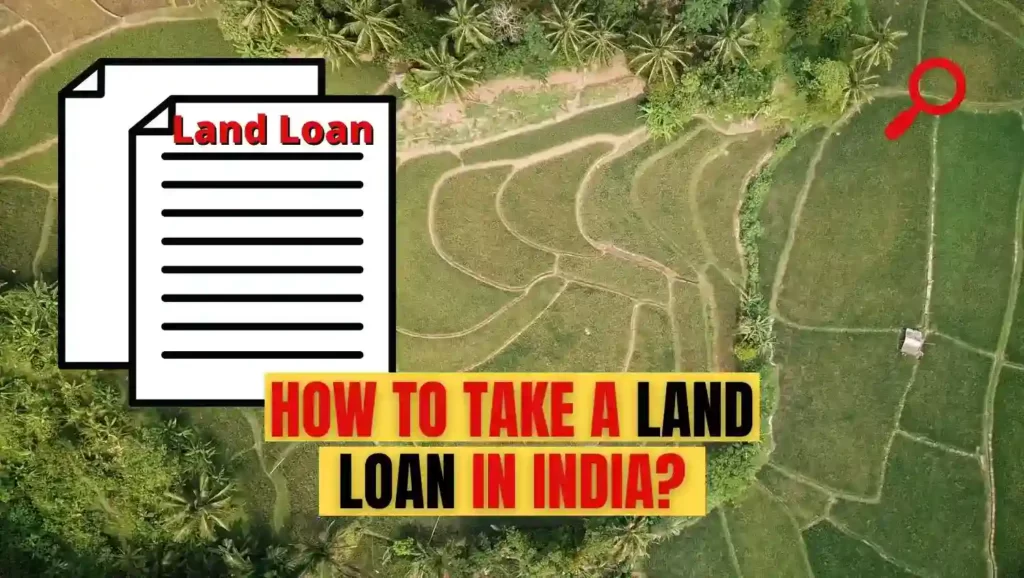 On what kind of land is the land loan available?
The most important thing for a land or Plot loan is that wherever you want to take land, it should be non-commercial and not agricultural land. Apart from this, it should come under Municipal Corporation or Municipality. However, few financial institutions also provide loans on land outside the municipal corporation.
For You: Get Personal and Home loans instantly from mobile
Who can get a Plot loan?
Any person residing in India can get a land loan. Apart from this, the age of the person taking the loan should be above 18 years. NRIs can't get Land or Plot loans in India.
What is the maximum land loan one can get?
Under this loan can be availed up to 90% of the total value of the property. Also, the loan amount for a Plot loan is less. On the other hand, if the loan applicant gets a land purchase and construction loan, then more loan is available.
How long can you repay the loan?
The maximum loan repayment tenure in a land loan can be 15 years. This period can be till your retirement i.e., a maximum of 60 years. At the same time for businessmen, it is valid only till the age of 65 years.
Documents required for taking plot loan
Driving Licence, Aadhar Card, PAN Card, Voter ID, Passport, Ration Card, Approval letter from an authorized government official or letter from the applicant's employer or other bank attesting the applicant's photograph.
Birth certificate, or school/college certificate indicating age (especially class X certificate).
Brief description of your work or business, Balance sheet, Account statement, Proof of income tax paid during the last three years attested by Chartered Accountant, Photograph, Advance tax receipt if any, Registration document related to work, Document of professional tax, bank loan receipts, proof of investment (proof of fixed deposits, shares or other immovable assets).
Proof of income (payslip or Form 16), appointment letter, salary account statement from the bank, a letter from employer, income tax return documents, proof of investment, photographs and details of any loan or immovable property.
Generally, banks give loans for those plots which are free from all kinds of disputes. If the plot is in the border area of ​​​​any municipal corporation or any other agency, it goes in the favor of the customer. The easier it becomes to take a loan. It is also important that the bank has nothing to do with the market rate of the property. That is, you should not even think of meeting the full amount in the bank. You should be ready to invest the money on your behalf as well.
One advantage of taking a land loan is that the interest rate on it is lower than a normal housing loan. However, as security, the original sale deal has to be deposited in the bank. Loans are generally not given by banks on plots purchased a year or more ago.
Online application for taking plot land loan
If you want to build a house on your plot, then you can get a loan online for this.
For this, you need to go to the official website of whichever bank you want to take a loan from, fill out the application form for the loan there and apply for the loan.
Attach whatever documents you have been asked for and get the loan easily.
Follow Seeker Times on Social media for quick updates.
और हिंदी खबरों के लिए Seeker Times Hindi को फॉलो करो | For English News, follow Seeker Times.