Fake E-Shram Card: A large population in India is associated with the unorganized sector. People associated with the unorganized sectors have to face many problems in their life. Because of the problems, the Government of India started e-Shram cards for these workers in 2021. These days a large number of labourers and workers are getting their e-Shram cards made.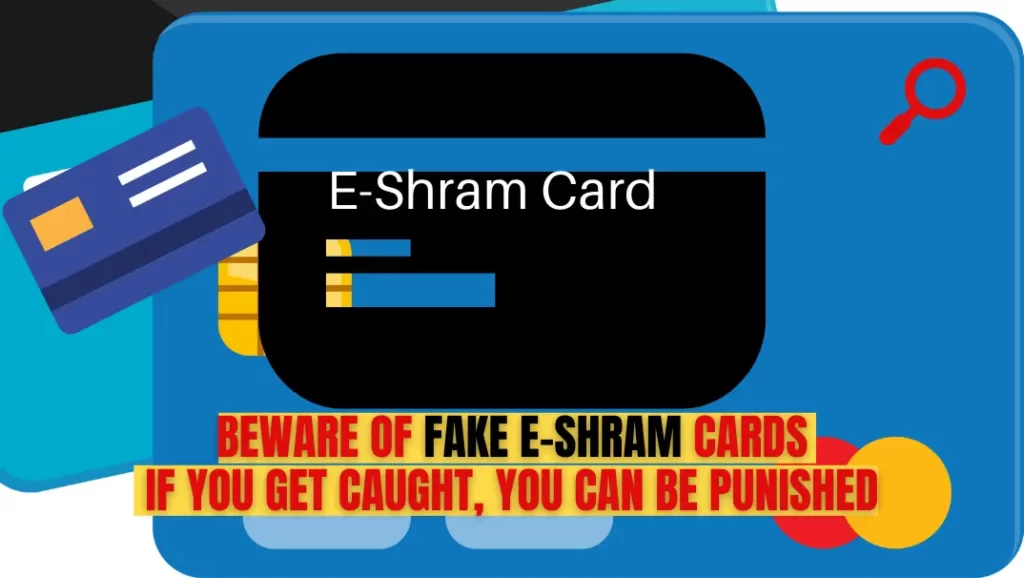 On the other hand, because of this, a group of fraudsters has also become active. They are cheating people on the pretext of making fake e-Shram cards. In the last few months, many such cases have come to the fore where people have been cheated on the pretext of making fake e-Shram cards. In such a situation, you should be wary of these groups making fake e-Shram cards. Making a fake e-Shram card is an offence under the law. You can also be punished for doing so.
The literacy rate of rural areas in India is very low. A group of fraudsters is taking advantage of the same thing. This group enters the village posing as a fake officer of the Labor Department. After this, they cheat the workers living in rural areas by claiming to make e-Shram cards.
Let us tell you that the government is very strict on those who make e-Shram cards in a fake way. Making fake e-labour cards is a crime by law. If anyone is found doing so, the guilty can get the harshest punishment. Apart from this, a case of fraud can also be registered against them.
You should beware of these fraudsters. Do not give your important documents to an unknown person or group. If you do so, you can also become a victim of fraud.
Follow Seeker Times on Social media handle for quick updates.