You may not know these unknown facts about Iga Swiatek. Take a look at some unexplored bits about Australian Open 2023 star Iga Swiatek.
Iga Swiatek's Olympic family links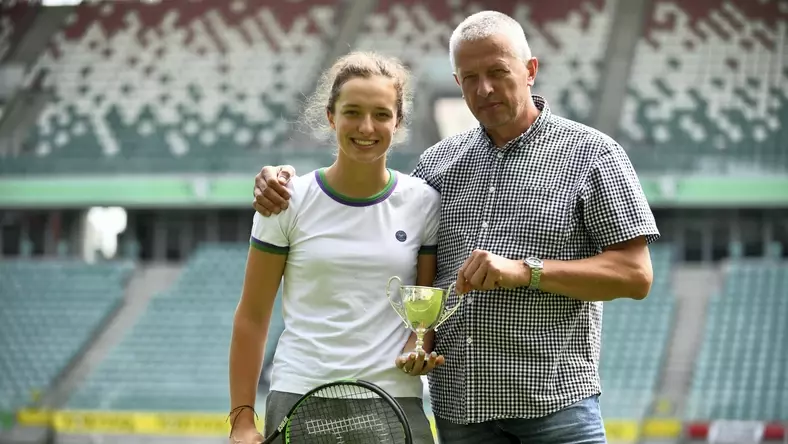 Iga comes from a very athletic family. Her father, Tomasz Swiatek, was a competitive rower at university, winning gold at the 1987 World University Games in Zagreb in the quadruple sculls.
Tomasz would go on to represent Poland at the Olympic Games Seoul 1988, winning the quadruple sculls B final to place seventh overall.
Polish state has honored both dad and daughter with decorations acknowledging their contributions to Polish sport.
Iga Swiatek carries psychologists to tournaments
Iga learns she cannot keep her sentiments in check after losing a game. It is hard for her to accept defeats, and that's why she takes a psychologist alongside the coach to help maintain her calm during big and long tournaments.
Iga Swiatek is a cat lover
Australian Open 2023 sensation, Iga Swiatek is a big cat lover and has a grappa at her home. 
Iga Swiatek is a Rafael Nadal fan
Iga is a big Rafa fan and describes her love for Rafa: "I admire him as an athlete and his fighting spirit – he's a model sportsman. Rafa always fights until the very end – he's a tennis warrior. Moreover, I admire his playing style with high-top spins as I also like to play that way. His left-handed forehand is an amazing hit that earned him more than one tournament win. I like and respect Roger Federer – it's hard not to consider him a legend of our sport as he's in a tennis class of his own – but when it comes to style and personality, I'm more into Rafa, because I love his energy. Sorry!"
Iga Swiatek Loves rock music!
Iga Swiatek is a big fan of Pearl Jam, Red Hot Chilli Peppers, Pink Floyd, Santana, Coldplay, and AC/DC. She says, "When I was going to games, that's the music my coaches listened to, and it just stayed with me. I grew fond of it. My infatuation with older music is because music had more significance to it in the past. It had greater energy, triggered emotions, and was less synthetic," she explains about her love for rock music.