From the beginning, everybody told us not to judge anyone based on the language he/she speaks. But, knowing different languages can help you in acquiring more skills and more knowledge. If you can read and write English, then you can drown in the store of infinite knowledge of the world. Learning English will become very easy if you follow these top YouTube Channels for learning English. And English Grammar is also very important for competitive exams and these Youtube channels will help you in learning English Grammar easily. Because without knowing English grammar, cracking competitive exam become very tough.
There are many benefits of learning English firstly, better employment opportunities, Broaden entertainment opportunities, Education enhancement, etc., secondly, you can communicate with more people.
In this article, you will get to know about the top YouTube Channels for learning English. And, if you follow them regularly, you will become good at English very soon.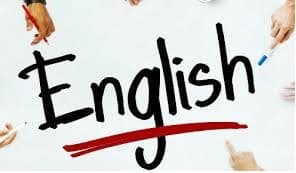 Top YouTube Channels for Learning English and English Grammar
Learnex – English lessons through Hindi
Subscribers: 3.97+ million
Total views on Channel: 183+ million
If you speak and understand Hindi, Learnex lessons will help you to become fluent in English faster. Their English lessons are well-planned. In other words, they teach systematically.
In addition, they have created different playlists for each topic. These playlists will help you in learning a specific topic without confusion.
Spoken English Guru
Subscribers: 5.6+ million
Total views on the Channel: 337+ million
Spoken English Guru is one of the biggest names in English teaching. The owner of this channel, Aditya Rana, also wrote two best-selling books. On this channel, you will get different playlists for different topics like direct, indirect speech, gerund, English speaking, etc. This channel also has a series of videos for English for competitive exams.
Also Read: Top 10 YouTube Channels for Competitive Exams in India
Subscribers: 5.2 million
Total views on The channel: 217+ million
Learning English is one of the oldest channels for English Learning. Also, this channel has many subsidiary channels for learning English through different languages like Germany, Italian, Spanish, French, Hindi, etc. Here, you can learn English from basic to advance.
Dear Sir
Subscribers: 8.09+ million
Total views on the channel: 442+ million
I think, Dear sir is the most viewed channel in this niche. Dear sir's channels only have 294 videos, but their way of teaching makes them different from others. They teach English from the school level to a higher level. You should check out this channel.
Also Read: Man behind "Modi_Job_do" campaign – Abhinay Sharma
Learn English with Let's Talk
Subscribers: 5.23+ million
Total views on the channel: 342+ million
'Let's Talk' is a convenient way to learn English that combines audio and video lessons. Above all, they have multiple educators on their platform. 'Let's talk' will help you with Business English, personality development, IELTS, TOFEL, corporate training, etc.
Learn English with Steve Ford
This YouTube Channel is very rich in content, and Steve Ford is a very influential teacher. He teaches pronunciation, and English Grammar, and also helps with different accents.
These are the top YouTube channels for learning English in 2021. If you study English from these YouTube Channels then you can improve your English in a short period. And these are the best YouTube Channels for English grammar for competitive exams as well.
Also Read: Best Financial YouTube Channels in India | Stock market in 2023