NBA announces 14 reserves for playground-style All-Star Game
LeBron James and Giannis Antetokounmpo now know who will join them on the playground for what is the 2023 version of the NBA All-Star Game.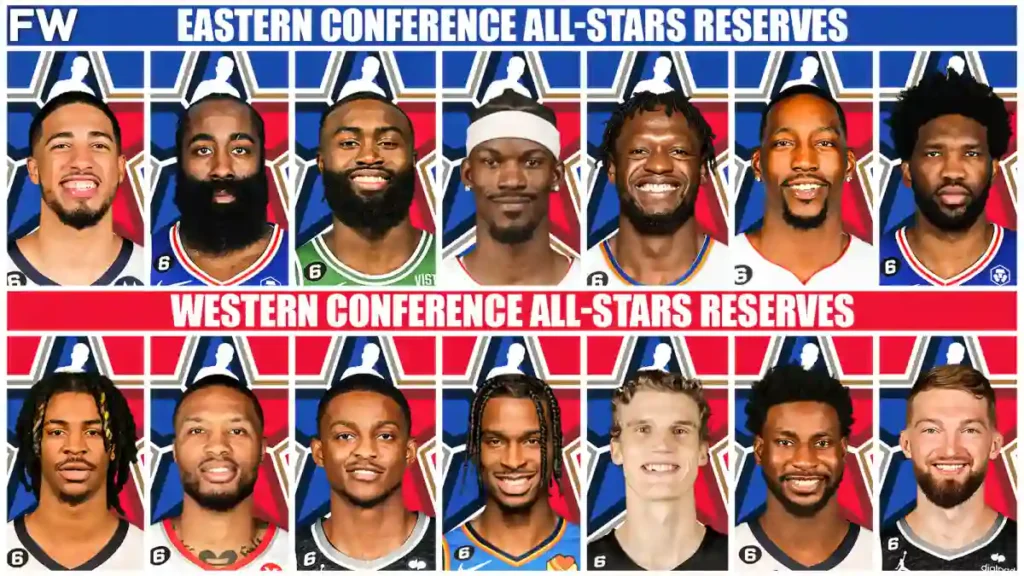 The league told 14 reserves — seven from each conference — who will join the earlier announced starters that will suit up for either Team James or Team Giannis on 19 Feb in Salt Lake City. The team captains will pick their rosters playground-style just before tipoff. The draft will start at 7:30 p.m. ET (TNT/TBS) (6:00 am IST) and the captains can select any player.
The reserves from the Eastern Conference are Bam Adebayo, Jaylen Brown, DeMar DeRozan, Tyrese Haliburton, Jrue Holiday, Julius Randle, and Joel Embiid — the latter considered a frontrunner for league MVP but not an All-Star starter. The East's starters are Brooklyn Nets teammates Kevin Durant and Kyrie Irving, Boston's Jayson Tatum, the Cleveland Cavaliers' Donovan Mitchell, and Milwaukee's Antetokounmpo.
The Western Conference reserves are Paul George, Shai Gilgeous-Alexander, Damian Lillard, Lauri Markkanen, Domantas Sabonis and Ja Morant, and Jaren Jackson Jr. of the Memphis Grizzlies.
The West's starters are the Dallas Mavericks' Luka Doncic, the Denver Nuggets' Nikola Jokic, the New Orleans Pelicans' Zion Williamson, the Golden State Warriors Stephen Curry, and the Los Angeles Lakers' James.
The reserves were selected by the 30 NBA coaches, who voted for two guards, three frontcourt players, and two players at any position in their conference.
The rosters could add more players as replacements if any All-Stars are injured.
Vivint Arena in Salt Lake City will host the star game and Rising Stars game on Feb. 17, and the Skills Challenge, 3-Point Contest, and Slam Dunk Contest on Feb. 18.